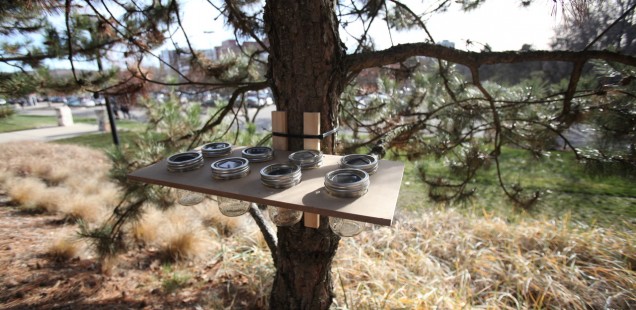 BrightMORE
BrightMORE is a project started in Detroit Connections: Change by Design with 9th grade students from Detroit Community High School. Team members Julia Tan, Arlene Zhao, Han Zhang, and Alan Zhou are a diverse interdisciplinary group from art & design, business, math, and psychology.
From the project team: "…we chose to address the lack of street lighting [in the Brightmoor neighborhood]. After hearing stories from our student partners at Detroit Community High, we realize that their after school activities were confined to indoors because of the brevity of daylight and lack of streetlights. The opportunity here lies in what these children can do with the presence of proper lighting. Outdoor play has significant implications to cognitive developments that are important to a child's mental health."
With their partners at Detroit Community High School, the BrightMORE team developed a prototype for a solar powered light that can be cheaply and easily assembled. Working out of the high school, they've produced many lights and just launched their first street light prototype into the neighborhood, mounted to a tree on a dark block behind the school.